How to Fiesta with Technology
Fiesta San Antonio is right around the corner! The two week long citywide celebration dates back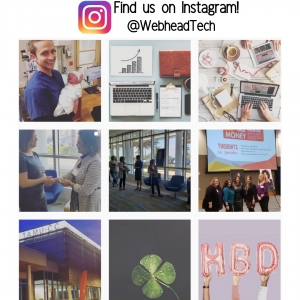 to the 19th century but an enjoyable, safe Fiesta is amplified with the use of today's technology! Here are our top tech tips for Fiesta 2019:
Fiesta San Antonio consists of over 100 events jam packed into 11 days. Bookmark Fiesta San Antonio's Official Event Calendar to create your Fiesta itinerary.
Stay cyber secure with online Fiesta purchases by ensuring the site uses https. Don't risk your personal data on non-secure sites; fiesta medal packs and the cutest flower crowns are not worth the risk.
Don't lose your wallet! Utilize mobile wallets when applicable. The most popular are Apple Pay, Android Pay & Samsung pay.
With an estimated 3.5 million Fiesta attendees, separating from your group is inevitable! Use geolocation services on your phone to find your friends at NIOSA. Turn on apps like "Find My Friends" or drop a pin!
Enjoy these tips? Follow us on Instagram for weekly tech tips and have a great Fiesta! VIVA!