Executive Corner
We need some copy addressing how Webhead's fortunate blend of personnel, experience, and skill sets places us in a unique position to be thought leaders in the hottest areas of tech. Then we need to talk about what differentiates the two sections below. Otherwise, the user could be left confused.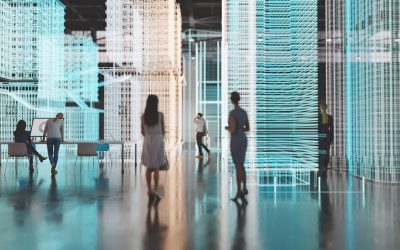 A successful IT modernization begins with effective planning, alignment with current and future goals and objectives, understanding vulnerabilities, and working...
Insights
Explore the latest insights from Webhead's leading experts.
Anywhere Operations refers to a set of technology solutions that facilitate employee productivity from any location. As an emerging IT service model, it offers...
Did you know that 576,000 new websites are created every day? With so many web development frameworks to choose from, you want to pick the platform that will save...
Data integrity calls for the wholesome use of data. Not only does it combine elements of quality and security, but also the consistent (re)use of data. The concept...
Artificial intelligence (AI) and machine learning (ML) are disrupting nearly every industry. Machine learning is particularly gaining momentum in the business...
Custom software solutions have some advantages over their off-the-shelf counterparts. Whether you're looking for a solution to help you elevate or expand your...
Digital transformation refers to the tech innovations your business embraces in a bid to boost revenue and provide more value to your customers. The transformation...